EBJ's dedicated teachers and staff welcome the children every morning, develop the curriculum, and work together with each other and with the children to foster a nurturing and age-appropriate learning environment.  They facilitate, inspire, comfort, and mediate throughout the nine hour day.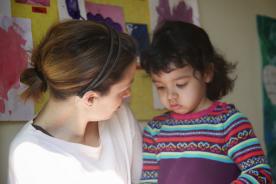 Each classroom has two or three full time teachers and one or two part-time teachers.  Children stay with the same teachers for a full year, a policy that comes from EBJ's belief in maintaining continuity of care and respecting the attachments of child to teacher.  EBJ teachers have very low turnover, as reflected by the long tenures of many teachers and staff.  Collectively, our teachers and staff have 147 years of experience at EBJ.


Teachers have daily planning periods and meet once a week to discuss the curriculum, classroom issues, and center developments.  The entire staff also meets monthly to discuss the program.  As recognized professionals, EBJ's staff receive paid vacation and have the option of enrolling in group health insurance.
Parent-teacher communications are vital to the success of EBJ.  For both new and returning families, a teacher visits each family's home before the start of the school year to discuss each child's needs with the parent or custodian and  to answer any questions.  During the school year, parents are encouraged to speak with the teachers every day at drop off, pick up, or any other mutually convenient time to discuss their child's day; parental communication is always appreciated.  There are typically two parent-teacher conferences every year that serve as an opportunity for the head teacher and parent(s) to discuss at length each child's development and progress.  
EBJ encourages its staf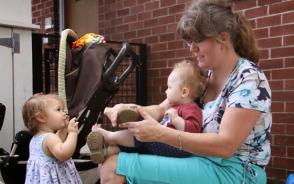 f to participate in early childhood courses and workshops throughout the year.  Many teachers benefit from the Donna Bella Fund, a professional development fund EBJ established in 2010 to celebrate and recognize the 20th anniversary of EBJ's director.   Our experienced teachers bring to EBJ their outstanding backgrounds in early childhood development and education.  They embrace books about the importance of play from the early '70's as well as the latest 2014 documents from the State Department of Early Childhood in the form of the CTELDS.  Along with using EBJ's own library of resources, staff seek workshops and trainings that introduce new topics, new trends, important findings, and exciting ideas.  Taking these back to the classroom and sharing with co-teachers eventually leads to a continuance of expertise and a stronger sense of the importance of aligning curriculum with individual developmental needs.
All staff are certified in first aid and CPR and have received training in medication administration.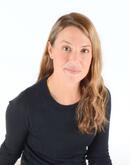 Amy Angelo, Director
23 years at EBJ; 4 years of additional relevant experience,  B.A., Psychology in Developmental Psychology; recipient of CT ECTC (Early Childhood Teaching Certificate);  CT Directors Credential; member of Greater New Haven Region Chapter of CTAEYC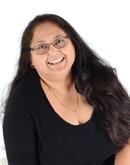 Krishna Chakraborty, Teacher, 24th year at EBJ; 6 years of additional relevant experience, National CDA Credential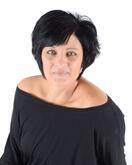 Maryann D'Auria, Teacher, 6th year at EBJ; 7 years of additional relevant experience, B.S., Psychology with a minor in Early Childhood Education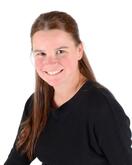 Sarah Hamilton, Head Teacher, 12 years at EBJ; 8 years of additional relevant experience, B.S., Psychology; Master's in Thinking & Learning; recipient of CT ECTC (Early Childhood Teaching Certificate)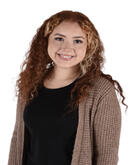 Michelle Herrera,  Head Teacher, 1st year at EBJ; 2 years of additional relevant experience; B.S.,Human Development & Family Studies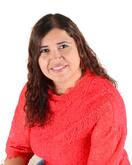 Lidia Martinez Castro, Co-Head Teacher, 16 years at EBJ; 5 years of additional relevant experience, CDA, currently enrolled in A.S. program in Early Childhood Education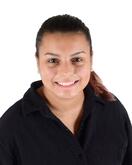 Keren Mendoza, Teacher, 3rd year at EBJ; 1 year of additional relevant experience; B.A. Psychology, Minor in Sociology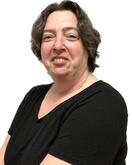 Amy Parsons-Ng,  Teacher, 1st year at EBJ; 4 years of additional relevant experience; Associates Degree in Science/ Early Childhood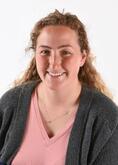 Rachel Petraccione, Co-Head Teacher, 1 year at EBJ; 3 years of additional relevant experience; Associates Degree in Early Childhood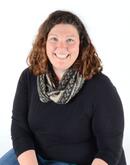 Raina Plotica, Head Teacher, 13 years at EBJ; 4 years of additional relevant experience, Associates Degree in Early Childhood Education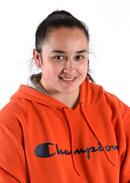 Talia Remnick, Teacher 2nd year at EBJ; 2 years of additional relevant experience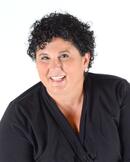 Alberta Scasino, Teacher, 17 years at EBJ; 10 years of additional relevant experience, National CDA Credential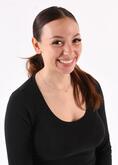 Arianna Vaccarro, Teacher 1st year at EBJ; Associates Degree in Liberal Arts,  2 years of additional  experience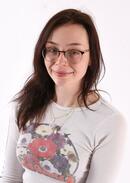 Zuzana Zivotska, Teacher, 1st year at EBJ; 2 years of additional relevant experience; Bachelors Degree in Biology