EBJ offers financial assistance to eligible families each year through our own Financial Aid Program and/or through the New Haven School Readiness Grant Program.  All applicants shall be considered individually and without regard to religion, race, sex or national origin.
EBJ's own Financial Aid Program is for full time spaces only and is not automatically renewable. Families must apply each year between January (when applications become available) and a firm deadline in early March.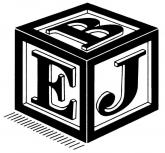 The New Haven School Readiness Grant Program offers through EBJ a small number of tuition assisted spaces for children ages three to five, who live in New Haven, and meet income guidelines set by the State Department of Education's School Time Preschool Service.  Fees are determined based on family size and income. The tuition decision is reviewed with the parent, who receives a copy of all forms pertaining to fee calculations. Please contact EBJ for more information on income eligibility, application forms, and deadlines.
EBJ can also assist eligible families in accessing the Child Care Assistance Program including Care-4-Kids.
If you are interested in applying for Financial Aid, please download the Financial Aid Application.