Tag Sale (Fall): Teachers spearhead a tag sale event in the Fall to support curriculum purchases for the classrooms…and clear out the basement of un-needed "treasures."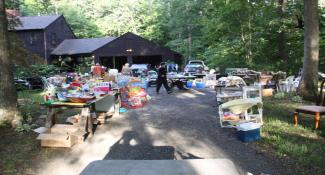 ---
Original Art Works (Fall): Teachers coordinate family orders for children's drawings to be transformed into magnets, mugs, picture frames, key chains, and other personalized memorabilia great for gift-giving and grandparents.
---
Annual Giving Appeal (October/November): The board asks supporters for annual contributions for general tuition assistance; the Albert J.Solnit Scholarship Fund for one full scholarship for a New Haven child awarded every four years; and the Bella Fund for Professional Development.
---
Holiday Cyclamen Plants (November): EBJ offers beautiful red, white, and pink plants delivered just before the Thanksgiving Break.  Please click here to get your order form!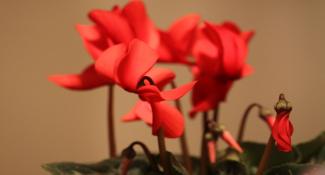 ---
Winter Event (February): Speakers such as cartoonists and alumni parents Dan Perkins and Michael Sloan,  art professor and historian Alexander Nemerov  and author Jack Hitt entertained a community audience with interesting talks, slide shows and book signing sessions accompanied by great desserts!
---
Plant Sale (March/April): Sale of hanging baskets and potted geraniums, along with decorative greens and plant food. One of the largest fund raisers.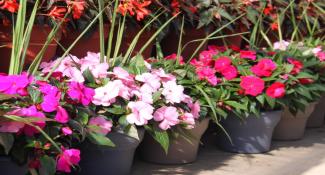 ---
Conference: (Spring)
A  Celebration of the Picture Book on the 40th Anniversary of the Edith B. Jackson Program (2012).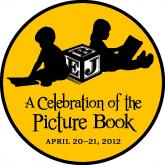 Go Out & Play Conference; The Importance of the Outdoors in Early Childhood Education and Development (2014)